Are Company Closures Slowing Your Background Screening?
Strategies for verifying employment when businesses close
U.S. companies have closed in record numbers due to COVID-19. Recent figures indicate that more than 160,000 businesses have shuttered since March 2020, and that 60 percent of those closures – approximately 100,000 – are now permanent. Small businesses have been especially vulnerable to the economic impact of mandatory shut downs and overall changes in consumer spending habits.
What company closures mean for HR professionals
These company closures can put HR managers in a tough position when authenticating previous employment of job applicants. Federal regulations require employers to keep all employment records for one year, and payroll records for three years. But what if the company has since gone under? Your applicant is now increasingly likely to have difficulty providing a name or current contact information to verify their work history. And, any contacts they do provide are now prone to be obsolete.
The hiring process is already time intensive by nature, so the last thing HR pros need is a roadblock with employment verification. To proactively address this potential problem, it's a good idea to ask the applicant upfront if they know whether any of the companies listed on their resume have closed. This will not only save time, but it will also help avoid the frustration of dealing with unreturned phone calls and e-mail bounce-backs.
"HR professionals should be understanding of any challenges in verifying employment, and should expect to see bigger gaps of unemployment among applicants."

– Charlene Wong, VP of talent management and culture, OH Partners
Do your research to confirm any closures
If the applicant does inform you of a company closure, your first step is to ensure they have their facts straight. There are numerous possibilities that could have given them the wrong impression about the company's standing. Validating the closure early on will save time in the long run.
Perhaps the company's closure was only temporary, and it has since resumed operation. Another consideration is that a business could have reopened under a new name. In the same vein, the company's assets could have been purchased by another organization. Is there a new holding company the applicant doesn't know about? If the answer is yes, the chances are still good that the needed information can be obtained from the new corporate office.
Pursue alternative sources for employment history
When confirming an applicant's employment history, the common choice is to first consult the employer directly. But let's assume we've come up against a brick wall due to a company closure, and the information needs to be sought from other sources.
There are several ways the team at Clarifacts helps our clients with employment verifications when a company isn't reachable, including outsourced third-party data sources that provide employment history records on behalf of thousands of companies across the country.
If this data isn't available, payroll providers may be a viable option to verify employment. In this case, the applicant will need to sign a release and take additional action to permit access to the payroll service records. It is important to impress upon applicants the importance of following through on any requests in a timely manner to avoid more delays.
While not ideal, it is possible to consult the applicant's W-2 forms. This approach has been around for years, but it does have its challenges and limitations. Similar to the payroll provider option, the applicant will need to sign off on granting access to these records from the IRS. Moreover, while a W-2 will prove employment and salary, it cannot confirm job title or exact starting and ending dates of employment, and 2020 forms won't even be available until the candidate files their 2020 taxes.
Protect your company against fraud
One point of caution is that it's best not to consider any applicant-supplied verification. Documents such as W-2s and paystubs can be so easily forged, it is unwise to accept that sort of paperwork unless it is provided directly from a third party.
The pandemic has given bad actors new opportunities to mislead future employers, as businesses have had to make massive adjustments to long-held best practices in the name of workplace safety. Recent research on Fraud in the Wake of COVID-19, performed by the Association of Certified Fraud Examiners (ACFE), indicates that 92 percent of participants expect the overall level of fraud in the workplace to continue increasing over the next 12 months.
This added risk makes thorough background checks – including employment verification, education verification and criminal background screening – more critical than ever before.
Select a screening partner that does its due diligence
Engaging with an outside screening partner is a strategic decision that will free up your time for recruiting, training and other significant duties of the onboarding process. Make sure you choose a partner that doesn't sacrifice accuracy for speed and has appropriate procedures in place to proactively communicate with you and your applicants.
Are you hitting roadblocks in your employment verifications? We're happy to talk through solutions and customize a program that meets your needs. Call us at 1.800.318.0553 to find out more.
Please Note: Information and resources provided by Clarifacts are for educational purposes only and should not be construed as, or a substitute for, legal advice. Employers should consult legal counsel about their specific compliance responsibilities under federal, state and local laws and any other applicable legal and regulatory requirements.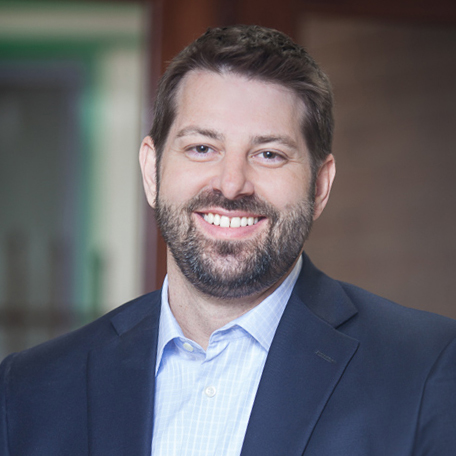 About the Author
Kevin Klimas
Kevin Klimas is the president and founder of Clarifacts, an employment background screening company serving conscientious clients for more than 20 years. As a founding member and former board member of the Professional Background Screening Association (PBSA), Kevin is outspoken about screening the right way. In fact, he speaks on this topic at HR conferences and in various media outlets, sharing his enthusiasm for helping others understand all things background checks. Kevin is a member of SHRM and holds a Fair Credit Report Act Advanced Certification from PBSA. He has a Bachelor of Science in criminology and criminal justice from Arizona State University (Forks Up!) and has nearly completed his quest to visit every Major League ballpark.
About Clarifacts
Clarifacts is a pre-employment background check company specializing in personalized solutions for human resources leaders. From basic screenings to more specific services for specialized industries, Clarifacts has the experience, knowledge and technology to create a better background check experience, supported by a friendly, responsive, tenured team.
Insights for HR Pros
Sign up for monthly(ish) in-depth articles and helpful tips to broaden your background screening knowledge.
Related Resources
Improving the Applicant Experience The hiring process is one of the first impressions your company will make on a job …
"How long does the background check take to complete?" This is no doubt one of the top 3 questions we …
Clarifacts may have recently celebrated our 16th birthday, but that doesn't mean we're inexperienced behind the wheel.  Since 2001, we've …
Get Started with Clarifacts
See why so many HR leaders make the switch to Clarifacts for their background checks. Tell us about your needs, and we'll get to work on your custom pre-employment screening program.