Clarifacts may have recently celebrated our 16th birthday, but that doesn't mean we're inexperienced behind the wheel.  Since 2001, we've helped our clients avoid a lot of potholes by providing them with essential driving record reports (also known as a motor vehicle records, or MVR) to give them the background information they need to appropriately screen job applicants.
What will a Driving Record Report Tell Me?
A Clarifacts driving record report will confirm the validity of the driver's license, its issue and expiration dates, the type or class of the license, any restrictions placed on the driver, and a list of any violations, suspensions or revocations. The history will cover the past three to ten years, depending on the state.
In some states, a conviction for a DUI offense will only show up on the driving record report.  Otherwise, the best way to discover that information is to run a Clarifacts criminal record search, which will give you court case details from the jurisdiction where the DUI occurred.
Helpful Tip: Driving records are specific to a particular state. So, if a job applicant has an Arizona license issued one year ago, it's a good idea to run reports in both Arizona and their previous state license(s). While driving records are available in all 50 states and the District of Columbia, access laws for international driving records will vary by country. The Clarifacts client services team can help navigate this issue with you, without being a backseat driver.
Why Would I Need to Obtain a Driving Record Report?
First, consider your business model. Service technicians such as plumbers and electricians are an obvious "yes" for potential risk – they're frequently on the road in company-owned trucks or vans. But if you don't have a fleet of company vehicles, you're not off the hook yet. Does your delivery person use a personal car? Do your salespeople make client visits? Do your warehouse personnel operate a fork lift? Even office employees who run work-related errands – think bank deposits and restocking office supplies – should be properly vetted.
Safety First
Every company that has ever made an official statement following a workplace accident claims to hold the safety of its customers and employees as its top priority. While that statement may or may not be true, it should be true. If you have employees behind the wheel – from deliveries to heavy equipment operations – you owe it to your team and to the general public to ensure they are at the lowest possible risk of causing harm.
Your Reputation on the Line
Let's be honest. Poor driving habits make a longer-lasting impression than safe ones. How often do you think people dial the number on a "How Am I Driving?" bumper sticker to tell Truly Nolen how well their exterminators follow the speed limit? It just doesn't happen. But the moment that trademark yellow mouse were to run a stop sign or cut another driver off on the freeway, you can bet someone would reach for a cell phone to complain (or even take video). Any bad driving by an employee is a negative reflection on your brand, and can result in bad press in the event of an accident.
Costs Less in the Long Run
Simply put, you cannot afford to forgo obtaining a report on applicants who will be driving on the job. Research shows that motor vehicle crashes cost employers $60 billion annually in medical care, legal expenses, property damage, and lost productivity. The average car accident costs an employer $16,500, with average costs related to a fatal crash exceeding $500,000. Collisions also increase the cost of employee benefits including workers' compensation, Social Security, and private health and disability insurance.
Protection from Liability
Wrongful death litigation and settlements following a fatal car accident could cost a company millions. Having current driving record reports on all of your drivers can reduce your company's risk of being found negligent in the unfortunate event of a fatal collision.
Helpful Tip: We highly recommend running new reports on current employees every six to 12 months to catch any new driving violations, and further protect against liability. It may even be required in certain regulated industries.
The good news is that driving record reports are available almost instantly, with few exceptions. A handful of states require additional forms to be submitted, which take extra time to process. Clarifacts can walk you through those necessary steps, and inform you of any potential delays. We can also help interpret the results on a report.
Clarifacts' SecureConnect platform technology allows clients to run a large number of driving reports in batches, to make obtaining regular reports on new and established employees quick and painless.
To learn more about our driving record reports, contact Clarifacts at 800.318.0553 or info@clarifacts.com.
Please Note: Information and resources provided by Clarifacts are for educational purposes only and should not be construed as, or a substitute for, legal advice. Employers should consult legal counsel about their specific compliance responsibilities under federal, state and local laws and any other applicable legal and regulatory requirements.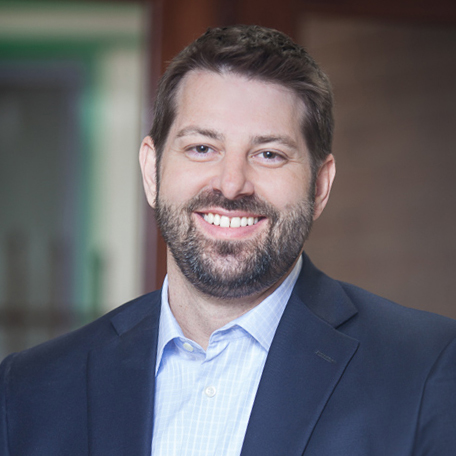 About the Author
Kevin Klimas
Kevin Klimas is the president and founder of Clarifacts, an employment background screening company serving conscientious clients for more than 20 years. As a founding member and former board member of the Professional Background Screening Association (PBSA), Kevin is outspoken about screening the right way. In fact, he speaks on this topic at HR conferences and in various media outlets, sharing his enthusiasm for helping others understand all things background checks. Kevin is a member of SHRM and holds a Fair Credit Report Act Advanced Certification from PBSA. He has a Bachelor of Science in criminology and criminal justice from Arizona State University (Forks Up!) and has nearly completed his quest to visit every Major League ballpark.
About Clarifacts
Clarifacts is a pre-employment background check company specializing in personalized solutions for human resources leaders. From basic screenings to more specific services for specialized industries, Clarifacts has the experience, knowledge and technology to create a better background check experience, supported by a friendly, responsive, tenured team.
Insights for HR Pros
Sign up for monthly(ish) in-depth articles and helpful tips to broaden your background screening knowledge.
Related Resources
Improving the Applicant Experience The hiring process is one of the first impressions your company will make on a job …
Strategies for verifying employment when businesses close U.S. companies have closed in record numbers due to COVID-19. Recent figures indicate …
"How long does the background check take to complete?" This is no doubt one of the top 3 questions we …
Get Started with Clarifacts
See why so many HR leaders make the switch to Clarifacts for their background checks. Tell us about your needs, and we'll get to work on your custom pre-employment screening program.