Employment Background Screening and The Applicant Experience
Improving the Applicant Experience
The hiring process is one of the first impressions your company will make on a job candidate; and the applicant experience is a substantial aspect of your company brand and culture. When done right, it can make job hopefuls feel comfortable and excited about the prospect of joining your team.
In contrast, a negative applicant experience can leave a bad impression with candidates and cause damage to your company's reputation. In a worst-case scenario, you could miss out on a great new employee because of a bad applicant experience.
Clarifacts has some tried-and-true tactics for improving the applicant experience:
Be Upfront about the Background Check Process
One of the most sensitive aspects of the hiring process is the background check phase. It's an anxious time for most candidates – even those with nothing to hide. The fear of the unknown can rattle anyone's nerves.
For this reason, it's important to communicate openly when explaining the background check and demystify the process early on for applicants.
If a background check is a routine aspect of your screening practice – and it should be – we recommend mentioning it upfront in your job postings. This way, before an application is even submitted, job candidates will know to expect a background check during the hiring process.
We recommend mentioning a potential background check again on any application forms your candidates may fill out later. You may also wish to disclose whether you'll be performing a criminal record search and/or verifying past employment and education, etc.
If you're going to ask them to self-disclose any criminal record history on the application or during an initial interview, you'll want to be aware of any "ban the box" legislation in your location(s) of operation and choose your wording and timing accordingly.
Some states and localities have strict regulations limiting when, and what, inquiries public and/or private employers can make about an applicant's criminal background during the early stages of the hiring process. These laws were created to allow individuals who have been convicted of a crime the chance to make a good first impression and be evaluated based on their qualifications instead of being summarily eliminated from consideration.
Clarify Paperwork Requirements
The hiring process is notorious for paperwork (hard copy or electronic): disclosures, authorization forms, and so forth. Many of these forms are unavoidable because they're required by federal, state and local law. Additionally, some background check components such as credit reports and driving records might require specific forms which may amount to a stack of paperwork that could easily frustrate even the most eager of job applicants.
It's important to make the paperwork as clear, conspicuous and understandable as feasibly possible. Walking your applicants through the purpose of each form or providing handy tools like a checklist and folder to track the loose pages, can make it feel more manageable.
Streamline Paperwork Through an Applicant Portal
While this may not be practical for small businesses, mid-sized and large companies may opt to streamline the paperwork phase through an applicant portal. These portals should be user-friendly and flexible for use on a computer, tablet or smartphone. Secure logins, digital checklists and e-signatures make portals a modern solution to an age-old inconvenience.
For larger enterprises, an integration with an applicant tracking system would likely eliminate the need for a candidate to provide information multiple times.
Provide Applicant Support
No matter the technology (or lack thereof), applying for a new job can be stressful and overwhelming – and no candidate wants to miss out on an employment opportunity due to a careless mistake or misunderstanding. For this reason, it's crucial to have trained applicant support staff who are easily accessible and approachable.
Occasionally, Clarifacts interacts by phone or email with applicants who request extra assistance. They could be experiencing technical challenges or may just need a question answered. We know how to address these inquiries in an efficient, friendly and professional manner.
The anecdotal feedback we receive from applicants clearly demonstrates that having a support system during the background check process leaves a lasting positive impression. Making a candidate feel supported and respected improves morale and retention.
Evaluate and Report Your Findings
If, after proper evaluation, you decide not to hire the applicant based on results from the background check report, there are legal steps to follow. First, you must provide the applicant with a pre-adverse action notice which, among other things, gives them the right to dispute the report's findings directly with the consumer reporting agency (background check company).
This is a critical moment in the process. Whether a report needs to be revised or not, how an applicant is treated by you and your screening provider during the reinvestigation procedure will go a long way in maintaining a positive impression of your company.   
Along with the pre-adverse action notification, employers are required to provide the applicant with a copy of their background check report. But some companies have a policy to always provide the candidate a copy of the report even if they aren't considering any adverse decision.
Transparency is Key
Remaining as forthcoming as possible about your company's application process, including the background check, can greatly improve the applicant experience. Transparency before, during and after the background check phase of the hiring process can provide some reassurance for uneasy applicants and reflect positively on you as the employer.
When you outsource employment background screening, it's essential to select a partner that can be an ambassador of your culture and brand. The right partner serves as an extension of your in-house HR department, so that your applicants experience consistent conduct and treatment throughout.
To find out how Clarifacts can help you improve your company's applicant experience, visit www.clarifacts.com or call us at 1.800.318.0553.
Please Note: Information and resources provided by Clarifacts are for educational purposes only and should not be construed as, or a substitute for, legal advice. Employers should consult legal counsel about their specific compliance responsibilities under federal, state and local laws and any other applicable legal and regulatory requirements.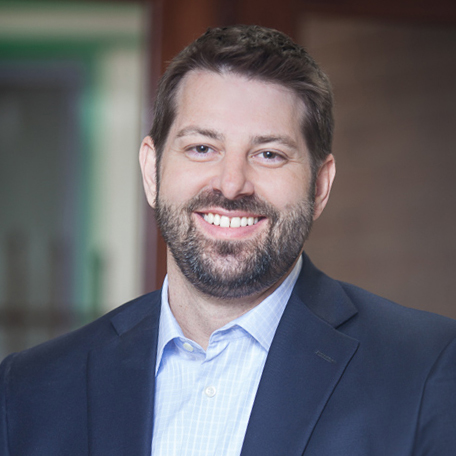 About the Author
Kevin Klimas
Kevin Klimas is the president and founder of Clarifacts, an employment background screening company serving conscientious clients for more than 20 years. As a founding member and former board member of the Professional Background Screening Association (PBSA), Kevin is outspoken about screening the right way. In fact, he speaks on this topic at HR conferences and in various media outlets, sharing his enthusiasm for helping others understand all things background checks. Kevin is a member of SHRM and holds a Fair Credit Report Act Advanced Certification from PBSA. He has a Bachelor of Science in criminology and criminal justice from Arizona State University (Forks Up!) and has nearly completed his quest to visit every Major League ballpark.
About Clarifacts
Clarifacts is a pre-employment background check company specializing in personalized solutions for human resources leaders. From basic screenings to more specific services for specialized industries, Clarifacts has the experience, knowledge and technology to create a better background check experience, supported by a friendly, responsive, tenured team.
Insights for HR Pros
Sign up for monthly(ish) in-depth articles and helpful tips to broaden your background screening knowledge.
Related Resources
Strategies for verifying employment when businesses close U.S. companies have closed in record numbers due to COVID-19. Recent figures indicate …
"How long does the background check take to complete?" This is no doubt one of the top 3 questions we …
Clarifacts may have recently celebrated our 16th birthday, but that doesn't mean we're inexperienced behind the wheel.  Since 2001, we've …
Get Started with Clarifacts
See why so many HR leaders make the switch to Clarifacts for their background checks. Tell us about your needs, and we'll get to work on your custom pre-employment screening program.