This time of year is synonymous with graduation when the culmination of years of hard work finally pays off in the form of a degree for college students. Not only is this a personal accomplishment, but a degree can serve as a foundation for a great career, and for good reason.
Many employers view a college degree as a requirement for certain positions. In fact, some estimates show nine out of 10 new jobs created in the past few years have gone to those with a college degree.
Given the increasing role a degree plays in today's workforce, verifying an applicant's education should be an important part of your pre-employment background screening program. Yet we've seen an alarming practice of employers relying on/accepting applicant-supplied documents to verify education.
We even came across an article recently in an online business newsletter where an HR consultant encouraged employers to save time by asking candidates to bring proof of their degree to their job interview so that you can "verify their qualifications at the interview." Yikes!
Accepting an applicant-supplied document as proof of education is a very bad idea, and here's why.
Forging diplomas is incredibly easy
A quick Google image search for "Arizona State University degree" (Forks Up!) yielded some startling results. Three out of the first four images link to sites offering fake degree certificates. Try it for your alma mater and see what comes up.
You don't even have to shell out the big bucks to purchase a fake degree because Google can also show you "how to make a diploma" with more than 3 million results, including some handy video tutorials on YouTube. The simple truth is that physically altering a diploma or creating a degree lookalike is easier than ever, especially with simple-to-use design programs like Canva.
We've even seen applicants try to pass off fake degree documents to our clients. Here's one example. An applicant said they had a degree, but when we conducted the education verification it came back as non-verified. The client went back to the applicant to ensure the information supplied was correct. Being "helpful" the applicant gave our client a paper copy of the diploma as proof and the client sent it our way.
As part of our re-investigation process, Clarifacts sent the applicant-supplied document to the school to double-check the discrepancy. Our contact at the school quickly pointed out that the signature of the president of the school on the applicant-provided degree certificate didn't match the year this person claimed to graduate. The applicant likely photo-shopped their name onto a readily available degree document and didn't bother to check the name of the school president at the time.
But what if the applicant HAD used the correct university president's name (and other relevant details) on the forgery? Don't be fooled, even by something that looks official and is technically accurate. It isn't realistic to expect your HR team to be experts in document authentication. It is, however, best practice to accept the official records of the granting institution on your education verification background check.
Accepting a copy of a diploma may not demonstrate due diligence
Another important reason to avoid the pitfall of applicant-supplied degree documents is that it can lead to a lack of demonstrating due diligence. You figure that if the applicant went through all of that trouble to produce a diploma, they must be telling the truth. The real truth is that some applicants are counting on the fact that you won't bother to check and see if their education information is verified by the college or university.
"It takes so much time out of my team's already busy day," is the common lament we hear from human resource professionals who are conducting in-house education verifications. We get it! Saving time is one of the top reasons clients hire Clarifacts to do their education verifications – that and our ability to provide accurate information, like confirming that fake diploma mentioned earlier.
If your pre-employment screening process is truly geared toward finding and hiring the best applicants, you should be concerned with the accuracy and validity of your applicant's information. Especially if you require a certain level of education or a specific field of study for a position, or if you just want to make sure the applicant is being truthful.
You have to ask yourself if the cost of conducting an education verification – whether in-house or by a background screening provider like Clarifacts – outweighs the cost of having an unqualified or, perhaps worse, deceitful employee? You decide.
Give Clarifacts a call today at 800-318-0553 to discuss education verification services and pricing and see how easy it is to let us tackle this for you.
Please Note: Information and resources provided by Clarifacts are for educational purposes only and should not be construed as, or a substitute for, legal advice. Employers should consult legal counsel about their specific compliance responsibilities under federal, state and local laws and any other applicable legal and regulatory requirements.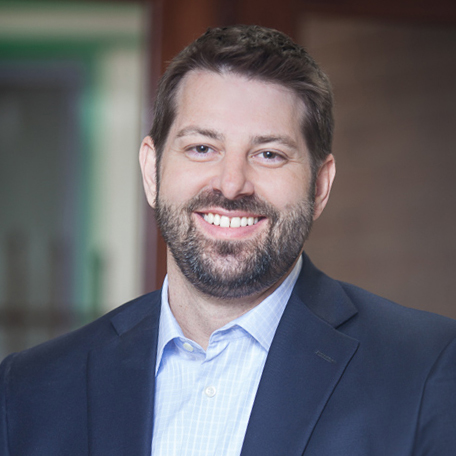 About the Author
Kevin Klimas
Kevin Klimas is the president and founder of Clarifacts, an employment background screening company serving conscientious clients for more than 20 years. As a founding member and former board member of the Professional Background Screening Association (PBSA), Kevin is outspoken about screening the right way. In fact, he speaks on this topic at HR conferences and in various media outlets, sharing his enthusiasm for helping others understand all things background checks. Kevin is a member of SHRM and holds a Fair Credit Report Act Advanced Certification from PBSA. He has a Bachelor of Science in criminology and criminal justice from Arizona State University (Forks Up!) and has nearly completed his quest to visit every Major League ballpark.
About Clarifacts
Clarifacts is a pre-employment background check company specializing in personalized solutions for human resources leaders. From basic screenings to more specific services for specialized industries, Clarifacts has the experience, knowledge and technology to create a better background check experience, supported by a friendly, responsive, tenured team.
Insights for HR Pros
Sign up for monthly(ish) in-depth articles and helpful tips to broaden your background screening knowledge.
Related Resources
Improving the Applicant Experience The hiring process is one of the first impressions your company will make on a job …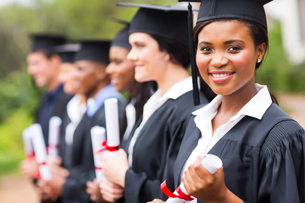 Ah, the beginning of summer. A time when baseball season is in full swing, swimming pools open and, of course, …
Understanding Federal Crimes and Criminal Records Don't make a federal case out of it! This plea was often thrown out …
Get Started with Clarifacts
See why so many HR leaders make the switch to Clarifacts for their background checks. Tell us about your needs, and we'll get to work on your custom pre-employment screening program.