Volunteerism in the United States surpasses all other countries and is one of the many things that makes our nation great. About 62.8 million people volunteered through or for an organization at least once between September 2013 and September 2014. The volunteer rate for the year ending September 2014 was 25.3 percent according to the Bureau of Labor Statistics.
With so many people ready and willing to contribute, non-profits are jumping at the chance to utilize this pool of free workers to supplement their organization's paid staff. But proceed with some caution; volunteers, like employees, must also undergo a certain level of due diligence.
Managing Risk
There are many parallels between conducting for-profit background checks on employees and non-profit background checks on volunteers. As with paid staff, it is important to assess the potential risk and exposure to clients, employees, other volunteers, property, finances and the like. As the sensitivity of the volunteer assignment increases, the need for multiple and more thorough screening procedures increases.
At the low-risk end of the spectrum is a volunteer who assists in copying, filing and other administrative duties, or someone who helps organize groceries for the food bank. On the high-risk side is a guardian for a "vulnerable adult" or a mentor for a child in a program involving unsupervised visits.
All good risk management strategies must take into consideration the responsibility level and exposure of each of its volunteers and screen accordingly.
Things that make you go "Ugh!"
Volunteers frequently have a highly public role on behalf of a non-profit organization and are often the ones that clientele see first and most often. This type of exposure raises several concerns. It goes without saying that the first, and gravest, concern is the safety and well-being of the people an organization serves. According to The Herald-News, a convicted sex offender was jailed after police learned he had been volunteering for a local youth football program for four years.
Another concern is that of the financial viability of an organization. While not as heinous as the sex offender example, there are the countless cases of volunteers stealing funds, such as a volunteer treasurer who embezzled $32,709 from Stow Schools Foundation, a foundation that helps support teachers and students at Stow-Munroe Falls in Ohio.
Cases like these can do significant damage to an organization's reputation. A single incident can cause the public and/or government to lose confidence in your organization and your ability to carry out your mission, making fundraising even that much more difficult.
The Balancing Act
With this valuable resource of "free labor," volunteers can contribute significantly to a non-profit organization's bottom line; and for a lot of non-profits, they simply could not function without them.
Understanding the need to manage risk, many non-profit organizations also do not want to unnecessarily scare off any would-be workers with what might be perceived as an intrusive glimpse into their personal lives.
While the subject of a background check should be broached delicately, explaining in clear language that the purpose is to protect clientele and the overall organization is most likely all you will need. Most volunteer candidates understand and appreciate the reasons behind the screening process and are willing to accept it.
Show Me the Money
The obvious topic that comes up in every discussion related to background checks – cost. Let's face it, most organizations that utilize a free workforce are not exactly flush with cash…there's a reason it's called a "non-profit."
Here are a few suggestions on how to determine the affordability of screening volunteers. First, talk to a professional background screening company about discounted rates for screening volunteers; many may be willing to work with you. Second, consider conducting some of the research in-house. If you have the expertise and the bandwidth, you can save a few bucks.
Lastly, while it is critical that you carefully select and manage the specific background screening provider used, consider having the volunteer pay for the background check. It is not an uncommon practice and is currently being done by non-profits both large and small.
Keep Up the Good Work
What non-profit organizations do for those in need in our communities, across the country and around the world is nothing short of amazing. The passion of their staff and volunteers is contagious. So as the saying goes, let's not let a few bad apples spoil the bunch. Evaluate your current screening practices so you can continue to fulfill your mission for years and decades to come.
Please Note: Information and resources provided by Clarifacts are for educational purposes only and should not be construed as, or a substitute for, legal advice. Employers should consult legal counsel about their specific compliance responsibilities under federal, state and local laws and any other applicable legal and regulatory requirements.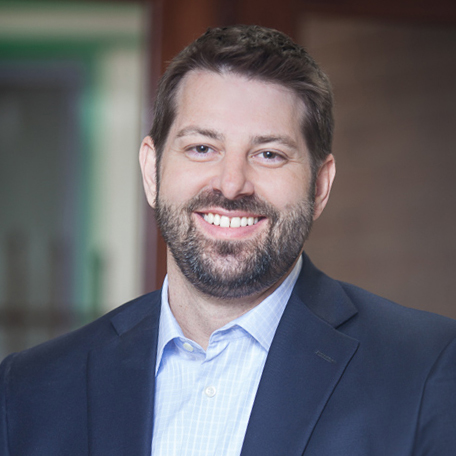 About the Author
Kevin Klimas
Kevin Klimas is the president and founder of Clarifacts, an employment background screening company serving conscientious clients for more than 20 years. As a founding member and former board member of the Professional Background Screening Association (PBSA), Kevin is outspoken about screening the right way. In fact, he speaks on this topic at HR conferences and in various media outlets, sharing his enthusiasm for helping others understand all things background checks. Kevin is a member of SHRM and holds a Fair Credit Report Act Advanced Certification from PBSA. He has a Bachelor of Science in criminology and criminal justice from Arizona State University (Forks Up!) and has nearly completed his quest to visit every Major League ballpark.
About Clarifacts
Clarifacts is a pre-employment background check company specializing in personalized solutions for human resources leaders. From basic screenings to more specific services for specialized industries, Clarifacts has the experience, knowledge and technology to create a better background check experience, supported by a friendly, responsive, tenured team.
Insights for HR Pros
Sign up for monthly(ish) in-depth articles and helpful tips to broaden your background screening knowledge.
Related Resources
Improving the Applicant Experience The hiring process is one of the first impressions your company will make on a job …
Strategies for verifying employment when businesses close U.S. companies have closed in record numbers due to COVID-19. Recent figures indicate …
"How long does the background check take to complete?" This is no doubt one of the top 3 questions we …
Get Started with Clarifacts
See why so many HR leaders make the switch to Clarifacts for their background checks. Tell us about your needs, and we'll get to work on your custom pre-employment screening program.