Fifteen of 50 states now have medical marijuana laws on the books. A wave of employer protections follows closely behind many of these new laws, including here in Arizona where Gov. Brewer passed House Bill 2541.
The law, signed in late April, is designed to protect employers should they see signs of impairment and decide to take disciplinary action, even if the employee is a card-carrying medical marijuana user.
Employer legal protections aside, and regardless of your personal opinions on medical marijuana use, it will undoubtedly impact your screening and hiring practices – especially here in Arizona, where as many as 125 dispensaries are allowed to open across the state.
Here are three steps you can take to prepare your organization, and your employees, for the many questions medical marijuana brings to the workplace.
Step 1: Know the Law
The Arizona Medical Marijuana Act (AMMA), HB2541, the American with Disabilities Act, and many other employment and employee-protection laws will play a role in determining what actions you can and can't take as an employer.
Many law firms with an employment and labor practice, such as Snell and Wilmer, have issued legal alerts to help prepare the HR community to address the new legislation and the AMMA.
But unless you are an attorney, you may not know all of the legal ramifications these laws will have on your workplace. Clarifacts strongly recommends working with a trusted legal team who can guide and direct your employment and background screening practices to ensure you stay well within the legal guidelines of medical marijuana in the workplace.
Step 2: Revisit Drug Testing Policies
You no doubt have a well-written drug testing policy for prospective and current employees to ensure a safe and productive workplace. But does it clearly outline what offenses are grounds for termination? And does it comply with all local, state and federal laws?
If it doesn't, you may not be protected under HB2541 if you decide to terminate an employee. In fact, according to an Arizona Republic article, "To be eligible for the protections, employers must have a drug-testing policy that meets requirements of state law, experts say."
Given that the Arizona drug-testing statute has been updated in the wake of the AMMA, you may want to review your policy closely to ensure you are in compliance. If you aren't, it could mean that any action you take against an employee based on their violation of your drug-testing policy would be open to a legal battle.
Step 3: Be Proactive in Protecting Your Organization
You have every right to conduct employment drug testing on prospective and current employees to help ensure a safe and productive workplace. In fact, many Clarifacts clients harness this service to help them avoid serious issues such as increased absenteeism and workplace accidents.
But in your quest to protect your organization from the harm often associated with illegal drug use, don't unknowingly open your company up to costly litigation.
Be proactive in protecting your organization by working with legal counsel who stays current on the changing legal landscape surrounding drug use in the workplace.
©2011 Clarifacts
Please Note: Information and resources provided by Clarifacts are for educational purposes only and should not be construed as, or a substitute for, legal advice. Employers should consult legal counsel about their specific compliance responsibilities under federal, state and local laws and any other applicable legal and regulatory requirements.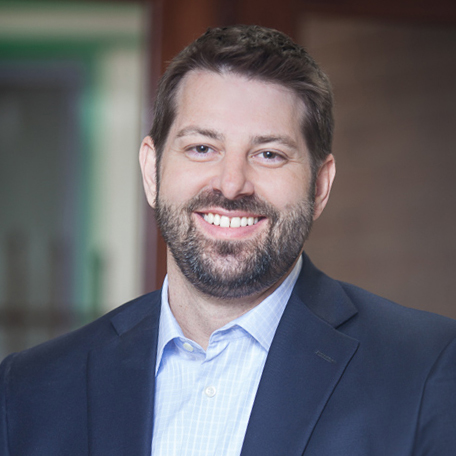 About the Author
Kevin Klimas
Kevin Klimas is the president and founder of Clarifacts, an employment background screening company serving conscientious clients for more than 20 years. As a founding member and former board member of the Professional Background Screening Association (PBSA), Kevin is outspoken about screening the right way. In fact, he speaks on this topic at HR conferences and in various media outlets, sharing his enthusiasm for helping others understand all things background checks. Kevin is a member of SHRM and holds a Fair Credit Report Act Advanced Certification from PBSA. He has a Bachelor of Science in criminology and criminal justice from Arizona State University (Forks Up!) and has nearly completed his quest to visit every Major League ballpark.
About Clarifacts
Clarifacts is a pre-employment background check company specializing in personalized solutions for human resources leaders. From basic screenings to more specific services for specialized industries, Clarifacts has the experience, knowledge and technology to create a better background check experience, supported by a friendly, responsive, tenured team.
Insights for HR Pros
Sign up for monthly(ish) in-depth articles and helpful tips to broaden your background screening knowledge.
Related Resources
Improving the Applicant Experience The hiring process is one of the first impressions your company will make on a job …
Strategies for verifying employment when businesses close U.S. companies have closed in record numbers due to COVID-19. Recent figures indicate …
"How long does the background check take to complete?" This is no doubt one of the top 3 questions we …
Get Started with Clarifacts
See why so many HR leaders make the switch to Clarifacts for their background checks. Tell us about your needs, and we'll get to work on your custom pre-employment screening program.