It's fair to say that most people have experienced some degree of financial strain at one time or another in their lives. Maybe it's a late or missed student loan or credit card payment, or a large unexpected medical bill or loss of a job resulting in bankruptcy. Many individuals have flaws, as well as some level of financial indebtedness that would be reflected in their credit history when an employer receives a credit report on an applicant during the employment background screening process.
So, should an applicant's negative marks on their credit report affect their chances for employment? Is an applicant's credit history relevant to his or her suitability in the workplace?
Using an applicant's credit history during the hiring process is under a great deal of scrutiny, but many employers still consider an applicant's credit report an important component of the background check. In 2012, a Society of Human Resource Management (SHRM) survey found that of all of the organizations they polled, 47 percent of them said they conduct credit background checks on at least some of their job applicants.
At Clarifacts, we believe there is still a legitimate place for credit reports during the hiring process if approached cautiously, utilized legally (in accordance with the Fair Credit Reporting Act) and evaluated appropriately. An employment credit report provides a profile of your applicant's personal financial management history, including indebtedness, payment history and public record information such as tax liens, judgments and bankruptcies. Credit reports obtained for employment purposes do not include a FICO score (nor should they). You are not granting credit, but rather identifying poor fiscal habits such as living beyond one's means or racking up unnecessary debt with no immediate plan of repayment.
If you decide to obtain an applicant's credit history during the employment background screening process, the following "two do's" can help you stay compliant with regulations and get the most out of using credit reports in the hiring process.
Do: Know the Laws and Regulations
Federal
As with other consumer reports, the federal Fair Credit Reporting Act (FCRA) requires you to provide a separate stand-alone disclosure and get written consent from the applicant before doing an employment background check, which may include a credit report. The FCRA also requires you to take the proper adverse action steps should you decide not to hire the applicant based on their credit report results. During this process, applicants are also to be given a copy of their credit reports, a chance to dispute any errors (which credit reports are notorious for having), as well as the Summary of Rights Under the FCRA.
The Equal Employment Opportunity Commission (EEOC) , which enforces federal laws that make it illegal for employers to discriminate against an applicant based on race, color, religion, sex or national origin, has been quite aggressive (albeit mostly unsuccessful) in recent years suing employers for the use of credit reports in employment screening claiming disparate impact. Although the EEOC has failed miserably to prove systemic discrimination, for practices they themselves use, it is reasonable to look at job-relatedness and consistency with business necessity when utilizing employment credit reports.
Be aware, that while the EEOC does not have lawmaking authority, some of those in Congress would like to see changes enacted at the national level. In early August, Massachusetts Senator Elizabeth Warren introduced the Equal Employment for All Act that would amend the FCRA to ensure that all applicants with bad credit histories would still have a fair chance of obtaining employment. While it hasn't gained a lot of traction yet, if passed, the bill would prohibit employers from using credit history during the employment background screening process. The exemption to the bill would be for positions that require national security clearance. Stay tuned.
State
Some state laws restrict employers from pulling credit reports or limit how the reports are used in the hiring process. There are a few exceptions for specific positions at the state department of justice, and positions with access to financial or personal data.
To date, California, Colorado, Connecticut, Delaware, Hawaii, Illinois, Maryland, Nevada, Oregon, Vermont and Washington have passed laws restricting the use of credit reports during the hiring process. For instance, in California, a few of the exceptions to the bill are that employers can still run credit checks for a:
position in the state Department of Justice
managerial position
sworn peace officer or other law enforcement position
position for which the information contained in the report is required by law to be disclosed or obtained
position that involves regular access to specified personal information for any purpose other than the routine solicitation and processing of credit card applications in a retail establishment
a position in which the person is or would be a named signatory on the employer's bank or credit card account, or authorized to transfer money or enter into financial contracts on the employer's behalf
position that involves access to confidential or proprietary information
position that involves regular access to $10,000 or more of cash
These types of exceptions are not uncommon. All 11 of the states that have passed laws limiting an employer's use of credit reports in the hiring process have some of these similar exceptions.
Be sure to check the state legislature website for any states in which you do business for specific details.
Local
Credit report employment laws can also be passed at the local, city level, as well. In early May, NYC Mayor Bill de Blasio signed a bill making it unlawful for NYC employers to use an applicant or employee's credit history for employment purposes. The law, Stop Credit Discrimination in Employment Act, went into effect on September 3, 2015.
The NYC law has many of the same exceptions as most states, including that it does not apply to: positions that involve regular access to the employer's digital security system; positions in which state or federal law requires the employee to have security clearance; and for police officers or peace officers.
Cook County, Illinois also enacted a bill earlier this year that took effect on May 27, 2015. This law is almost identical to Illinois' state law restricting employers from obtaining an applicant or employee's credit history during the employment process. The cities of Chicago, Illinois and Madison, Wisconsin also have similar laws.
As more laws are being legislated at the local level, it's important to stay up-to-date to ensure your policies and procedures are compliant with local laws.
Do: Look at Job-Relatedness
Even if there are no regulations affecting your use of employment credit reports, consider the nature of the position you are looking to fill. Is the information found in a credit report relevant and necessary to know for the position? If the responsibilities of the job call for the employee to handle money, assets, clients' personal information, or proprietary company data, the information provided in the credit report may be very useful. Proprietary data can include any trade secrets or information of value that the employer wishes to keep confidential. This may consist of business plans, customer lists, contracts, data protected under copyright or patent etc.
If the position doesn't require the applicant to have access to financial or proprietary company data, a credit report may not be needed. You certainly want to be conscientious about opening yourself up to allegations of negligent hiring for failing to conduct due diligence which may have mitigated the risk of wrongdoing, i.e. embezzlement, selling trade secrets, identity theft. Just make sure there is a clear rationale for obtaining credit reports for specific positions. Overly broad usage could lead to claims of discrimination.
Legal, Relevant and Fair
Employers should always consult legal counsel regarding when and what information can be used in evaluating an applicant, as well as for assistance in setting up internal policies and procedures to ensure that the use of credit information is legal, relevant and fair.
Credit reports are not the end-all, be-all. Remember that they are just a small part of the overall employment background screening process when determining an applicant's suitability for a specific position.
To get more information on using employment credit reports as part of your background checks – contact us today.
©2015 Clarifacts
Please Note: Information and resources provided by Clarifacts are for educational purposes only and should not be construed as, or a substitute for, legal advice. Employers should consult legal counsel about their specific compliance responsibilities under federal, state and local laws and any other applicable legal and regulatory requirements.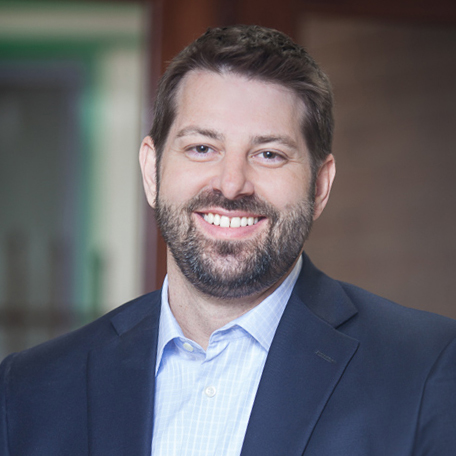 About the Author
Kevin Klimas
Kevin Klimas is the president and founder of Clarifacts, an employment background screening company serving conscientious clients for more than 20 years. As a founding member and former board member of the Professional Background Screening Association (PBSA), Kevin is outspoken about screening the right way. In fact, he speaks on this topic at HR conferences and in various media outlets, sharing his enthusiasm for helping others understand all things background checks. Kevin is a member of SHRM and holds a Fair Credit Report Act Advanced Certification from PBSA. He has a Bachelor of Science in criminology and criminal justice from Arizona State University (Forks Up!) and has nearly completed his quest to visit every Major League ballpark.
About Clarifacts
Clarifacts is a pre-employment background check company specializing in personalized solutions for human resources leaders. From basic screenings to more specific services for specialized industries, Clarifacts has the experience, knowledge and technology to create a better background check experience, supported by a friendly, responsive, tenured team.
Insights for HR Pros
Sign up for monthly(ish) in-depth articles and helpful tips to broaden your background screening knowledge.
Related Resources
Improving the Applicant Experience The hiring process is one of the first impressions your company will make on a job …
Strategies for verifying employment when businesses close U.S. companies have closed in record numbers due to COVID-19. Recent figures indicate …
"How long does the background check take to complete?" This is no doubt one of the top 3 questions we …
Get Started with Clarifacts
See why so many HR leaders make the switch to Clarifacts for their background checks. Tell us about your needs, and we'll get to work on your custom pre-employment screening program.