The legal landscape related to employment background screening is changing at a much faster pace these days. The federal Fair Credit Reporting Act (FCRA), the Equal Employment Opportunity Commission (EEOC) and state laws and restrictions such as "ban the box" are keeping employers and screening companies alike on their toes.
Here's what you can do to stay ahead of the game.
FCRA
Recently, an Ohio employer settled a class-action lawsuit totaling $5.9 million for failure to comply with the FCRA. Specifically, they were cited for obtaining criminal background checks without a signed authorization from the employee and/or applicant as well as failing to conduct proper adverse action notification steps when denying employment.
To protect your organization from a similar fate, make sure your candidates sign a disclosure and release authorization with the required federal (and state) language prior to conducting a background check. If you decide to deny employment based on the results of the background check, you must provide a pre-adverse action notice along with the Summary of Your Rights Under the FCRA and a copy of the report, as well as the adverse action notification.
EEOC
The EEOC has also been a hotbed of activity lately. Through the E-RACE (Eradicating Racism and Colorism from Employment) program, the EEOC is taking a more aggressive stance on the use of criminal records (and credit reports) in the hiring process. The EEOC has long held that unless justified by a business necessity, employers with a bright-line policy and subsequent practice of excluding individuals from employment solely because they have a criminal conviction is unlawful under Title VII of the Civil Rights Act.
Given this heightened scrutiny, it is a good time to review any policies that dictate an unconditional ban on hiring applicants with criminal convictions, and perhaps revise to a more case-by-case approach. Criminal background check policies should account for various factors in determining whether to hire an applicant with a criminal conviction, including the nature of the offense, the nature of the job for which the applicant has applied, and the length of time that has passed since the conviction. Additionally, consider aspects such as the age of the person at the time of the offense, whether there have been multiple offenses, as well as any other mitigating factors of the case(s).
State and Local Laws and Restrictions
States have also imposed laws and restrictions related to employment background screening recently. Hawaii, Illinois, Oregon and Washington, with some exceptions, have prohibited the use of credit reports in the hiring process; and other states have proposed similar bills.
Connecticut, Hawaii, Massachusetts, Minnesota and New Mexico have all passed legislation prohibiting employers from using job application forms that require candidates to check a box if they have a criminal history – a so-called "ban the box" initiative. Several local jurisdictions such as Atlanta, Austin, Chicago, Philadelphia, San Francisco and Seattle have enacted or proposed similar measures. If your organization operates in multiple areas across the country, take a close look at your policies and practices for all locations.
Conclusion
Staying abreast of legal trends in the screening industry can be daunting – especially given how quickly the landscape changes. And while information in this article isn't intended to be legal advice, it should encourage you to be diligent in reviewing your screening and hiring policies against all federal, state and local laws.
When in doubt, work with your background screening partner and legal counsel to ensure your organization has the latest and greatest protections in place.
©2011 Clarifacts
Please Note: Information and resources provided by Clarifacts are for educational purposes only and should not be construed as, or a substitute for, legal advice. Employers should consult legal counsel about their specific compliance responsibilities under federal, state and local laws and any other applicable legal and regulatory requirements.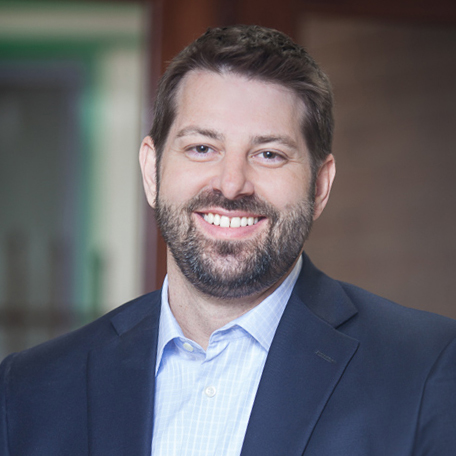 About the Author
Kevin Klimas
Kevin Klimas is the president and founder of Clarifacts, an employment background screening company serving conscientious clients for more than 20 years. As a founding member and former board member of the Professional Background Screening Association (PBSA), Kevin is outspoken about screening the right way. In fact, he speaks on this topic at HR conferences and in various media outlets, sharing his enthusiasm for helping others understand all things background checks. Kevin is a member of SHRM and holds a Fair Credit Report Act Advanced Certification from PBSA. He has a Bachelor of Science in criminology and criminal justice from Arizona State University (Forks Up!) and has nearly completed his quest to visit every Major League ballpark.
About Clarifacts
Clarifacts is a pre-employment background check company specializing in personalized solutions for human resources leaders. From basic screenings to more specific services for specialized industries, Clarifacts has the experience, knowledge and technology to create a better background check experience, supported by a friendly, responsive, tenured team.
Insights for HR Pros
Sign up for monthly(ish) in-depth articles and helpful tips to broaden your background screening knowledge.
Related Resources
When you receive the Consumer Report from your background screening company, also called a consumer reporting agency (CRA), do you …
What is it? The so-called "ban the box" movement is popping up all across the country. Ban the box is …
The heated debate over the legitimacy and fairness of the EEOC's Enforcement Guidance (No: N-915-.002) issued back in April of …
Get Started with Clarifacts
See why so many HR leaders make the switch to Clarifacts for their background checks. Tell us about your needs, and we'll get to work on your custom pre-employment screening program.