What is it?
The so-called "ban the box" movement is popping up all across the country. Ban the box is the snappy name referring to legislation that, among other restrictions, requires the removal of the checkbox and/or verbiage on an employment application that asks a candidate about his or her criminal record history.
But it's more than that…
The argument for removing the checkbox from the application is that past offenders will have a better chance of getting to the next step in the hiring process, instead of being written off and put into the "no" pile because of their past offense(s). However, some ban the box laws require hiring managers to refrain from asking about a candidate's criminal history until after the initial interview or the job offer has been extended.
How will ban the box impact your hiring process? Let's find out…
A Bit of Background
The ban the box movement has gained tremendous momentum over the last two years. In 2013 and 2014, eight states passed legislation to remove the box, making the total number of states that have adopted the policy 13, as of the time this article was written. There are also many cities and counties that have adopted the ban the box legislation, which affects employers in just those specific cities and counties. The National Employment Law Project (NELP) even indicates taking it another step further beyond states, cities and counties, to make this a federal movement.
In addition to removing the checkbox or language on the job application form asking about criminal records, there are other aspects within the various laws. These include, but are not limited to:
Applicability based on the type of employer/employee relationship: depending on the jurisdiction, some ban the box laws only affect public employees, while others pertain to specific types of employees or independent contractors of private employers.
Job-relatedness: some ban the box regulations require employers to establish parameters around what type of convictions would exclude an applicant from a particular position or type of position.
Limitations on use of arrest or specific types of criminal records: yet another variation on ban the box legislation are the limits put on employers surrounding what types of records they can use in the hiring decision.
Notification of denial of employment and a copy of their report: furthermore, some ban the box laws call for the employer to notify the applicant when criminal record information is being used, as well as provide a copy of the report/record.
Been There, Done That
The Fair Credit Reporting Act (FCRA), Equal Employment Opportunity Commission (EEOC), and dozens of other employment screening-related legislation and guidance have already thoroughly touched on these other aspects of ban the box legislation.
The EEOC and its "Green Factors" (nature and type of offense, time passed since the conviction, and nature of the job sought of held), as well as its 2012 Enforcement Guidance, addresses the topic of job-relatedness. The FCRA, in addition to how or if employers can and cannot use the information obtained in a background check, also has very specific adverse action mandates that include notices, the Summary of Rights, and copy of the report which must be given to the applicant if the criminal record(s) played a role in a decision not to hire.
What is the impact on employers?
Employers and hiring managers will need to learn more about the ban the box movement in their state, and be aware of any laws that might affect their hiring process.
So how do you make sense of all of the ban the box laws? Here are some of the more glaring issues facing employers.
Confusion – a dozen or more states and scores of local jurisdictions across the country have enacted some type of ban the box legislation, much of which has varying requirements. If you are an organization that conducts business in multiple areas, this can quickly become a nightmare.
Conflict – as noted earlier, there are already existing federal and state laws and regulations that address, and in some cases conflict with, many of the aspects in the ban the box movement. Which laws are employers supposed to follow?
Resources (time and money) – with the confusion and the conflict, employers would be well-advised to seek legal counsel on the subject. This, of course, costs money. There is also the likelihood that a tweak to the policies and procedures in the hiring process will be necessary. Additional training on these new policies and procedures will be required. There is a real possibility that this creates inefficiency in the hiring process. HR staff or hiring managers may spend time reviewing applications and interviewing candidates with criminal records that would disqualify them anyway based on very reasonable job-relatedness and/or state or federal laws.
Your Next Step
If your company is subject to ban the box laws based on locations in which you work, or you voluntarily decide to make a company-wide change, Clarifacts suggests that you conduct an internal audit of your hiring process including forms, interview questions, policies and procedures, etc. And, as always, consult the legislation in your area.
Look for a follow-up to this Industry Insight about fair alternatives to ban the box laws, and what employers may be able to compel lawmakers to do instead.
©2015 Clarifacts
Please Note: Information and resources provided by Clarifacts are for educational purposes only and should not be construed as, or a substitute for, legal advice. Employers should consult legal counsel about their specific compliance responsibilities under federal, state and local laws and any other applicable legal and regulatory requirements.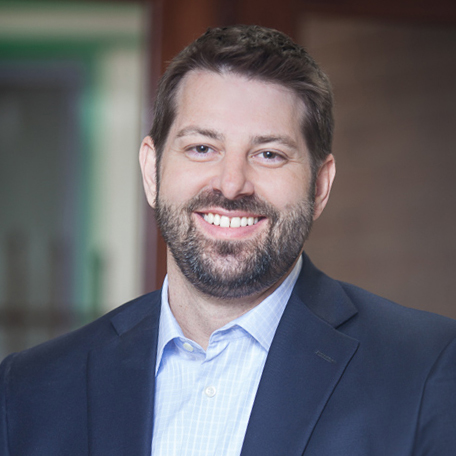 About the Author
Kevin Klimas
Kevin Klimas is the president and founder of Clarifacts, an employment background screening company serving conscientious clients for more than 20 years. As a founding member and former board member of the Professional Background Screening Association (PBSA), Kevin is outspoken about screening the right way. In fact, he speaks on this topic at HR conferences and in various media outlets, sharing his enthusiasm for helping others understand all things background checks. Kevin is a member of SHRM and holds a Fair Credit Report Act Advanced Certification from PBSA. He has a Bachelor of Science in criminology and criminal justice from Arizona State University (Forks Up!) and has nearly completed his quest to visit every Major League ballpark.
About Clarifacts
Clarifacts is a pre-employment background check company specializing in personalized solutions for human resources leaders. From basic screenings to more specific services for specialized industries, Clarifacts has the experience, knowledge and technology to create a better background check experience, supported by a friendly, responsive, tenured team.
Insights for HR Pros
Sign up for monthly(ish) in-depth articles and helpful tips to broaden your background screening knowledge.
Related Resources
When you receive the Consumer Report from your background screening company, also called a consumer reporting agency (CRA), do you …
The heated debate over the legitimacy and fairness of the EEOC's Enforcement Guidance (No: N-915-.002) issued back in April of …
The legal landscape related to employment background screening is changing at a much faster pace these days. The federal Fair …
Get Started with Clarifacts
See why so many HR leaders make the switch to Clarifacts for their background checks. Tell us about your needs, and we'll get to work on your custom pre-employment screening program.