According to a recent cincinnati.com article, First Group America (FGA) has settled a class-action lawsuit totaling $5.9 million for failure to comply with the federal Fair Credit Reporting Act (FCRA). Specifically, the suit cited FGA for obtaining criminal background checks without a signed authorization from the employee and/or applicant, as well as failing to conduct proper adverse action notification steps when denying employment.
At a time when state and federal regulations are changing rapidly and are under ever-increasing scrutiny, working with a knowledgeable background screening provider and legal counsel well-versed in employment law is more important than ever. Now is a good time to evaluate your screening policies, procedures and practices and ensure they are current. Here are a few questions to consider.
Do you have disclosure and release authorizations with the required federal (and state) language?
The FCRA stipulates that 1) a clear and conspicuous disclosure be made in writing before requesting a report and that the document consists solely of the disclosure (a paragraph at the end of an employment application form is not acceptable) and; 2) the applicant has given authorization in writing.
Are you sending pre-adverse action notifications along with these required documents?
The FCRA also requires that before taking any adverse action (i.e. denying employment) based in whole or in part on the report, you must provide the applicant with a copy of the report and the FCRA Summary of Rights.
Do you follow up with a proper adverse action notification?
Additionally, after an "appropriate" amount of time, you must provide an adverse action notification stating your decision, specific language and information related to the consumer reporting agency (background screening company) and their right to a free copy of the report and ability to dispute, with the consumer reporting agency, the accuracy or completeness of any information in the report.
If you have any questions or are ready to partner with a background screening company with a sharp focus on compliance and client support, call Clarifacts at 1.800.318.0553.
©2011 Clarifacts
Please Note: Information and resources provided by Clarifacts are for educational purposes only and should not be construed as, or a substitute for, legal advice. Employers should consult legal counsel about their specific compliance responsibilities under federal, state and local laws and any other applicable legal and regulatory requirements.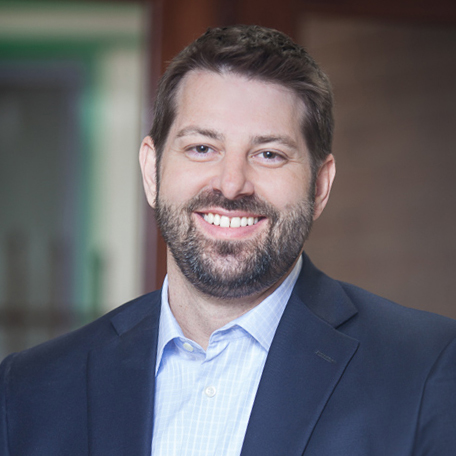 About the Author
Kevin Klimas
Kevin Klimas is the president and founder of Clarifacts, an employment background screening company serving conscientious clients for more than 20 years. As a founding member and former board member of the Professional Background Screening Association (PBSA), Kevin is outspoken about screening the right way. In fact, he speaks on this topic at HR conferences and in various media outlets, sharing his enthusiasm for helping others understand all things background checks. Kevin is a member of SHRM and holds a Fair Credit Report Act Advanced Certification from PBSA. He has a Bachelor of Science in criminology and criminal justice from Arizona State University (Forks Up!) and has nearly completed his quest to visit every Major League ballpark.
About Clarifacts
Clarifacts is a pre-employment background check company specializing in personalized solutions for human resources leaders. From basic screenings to more specific services for specialized industries, Clarifacts has the experience, knowledge and technology to create a better background check experience, supported by a friendly, responsive, tenured team.
Insights for HR Pros
Sign up for monthly(ish) in-depth articles and helpful tips to broaden your background screening knowledge.
Related Resources
When you receive the Consumer Report from your background screening company, also called a consumer reporting agency (CRA), do you …
What is it? The so-called "ban the box" movement is popping up all across the country. Ban the box is …
The heated debate over the legitimacy and fairness of the EEOC's Enforcement Guidance (No: N-915-.002) issued back in April of …
Get Started with Clarifacts
See why so many HR leaders make the switch to Clarifacts for their background checks. Tell us about your needs, and we'll get to work on your custom pre-employment screening program.