"Allow me to introduce myself. I'm Robert Baker, but you can call me Bob…or Rob Baker… or Rob Wilson-Baker… or Robbie Wilson."  Wouldn't it be nice if job applicants listed every name variation they've ever used? While aliases or "AKAs" (also known as) aren't nearly as suspicious as television crime dramas might depict, they do complicate criminal record searches – especially when a candidate has gone by many different names. In the world of background checks, a different name might as well be an entirely separate person.
How Criminal Record Searches Work
Searching court indexes by name is the first step to determine the existence of a possible criminal record. If there is no name match during the initial search, the report is marked clear for that name in that jurisdiction.
If there is a name match, additional research is conducted to tie the specific subject to that particular case. This is done by using other identifiers such as a social security number (SSN) and/or date of birth. If necessary, a driver's license number or address match can help confirm findings.
Name Variations
It is possible that a record could be indexed under a nickname, such as someone named Robert Baker using Bob or Robbie. Certain cultures combine a mother's maiden name along with the family surname, creating variations like Victor Mendoza Lopez, versus Victor Mendoza. Hyphenated surnames are another variable along the same lines (e.g. Linda Peters, Linda Peters-Sullivan or just Linda Sullivan).
During the application process, it's wise to avoid asking about other names using terms such as "maiden name" or "married name" as there could be other motivations behind a name change beyond marriage or divorce. For example, Clarifacts once had an employee who legally changed her name simply by personal choice of expression. Others may change it for religious purposes, which is another topic to avoid during the hiring process.
Rather than probe or make assumptions about the reasons behind a name change, err on the side of caution and ask for only the necessary information. Phrases such as "any other names by which you've been known" or "previous names used" are safe places to start.
Tools and Solutions
Prior to performing criminal record searches, it is essential to obtain the subject's full middle name, or determine that they do not have one. In some rare cases, they may have only a middle initial. Obtaining a middle name can prove useful in speeding up turnaround time and ensuring accuracy of the background check report.
Asking when someone changed their name can also save time and resources. For instance, if the criminal record search is for the past 7 years, then a name change 20 years ago is irrelevant. Conversely, if someone changed their name three years ago, a 7-year criminal search should include their prior AKAs during those 7 years for a complete picture of the applicant.
Social Security Number (SSN) Trace reports are useful to identify any other names used that may not have been disclosed by the applicant. These reports can also find names that appear to be simple typos in the database.
Helpful Tip:
Some "typos" are a clever trick used by the applicant to create confusion surrounding their identity and criminal history (e.g. William Kraft versus William Craft). Clarifacts has encountered these scenarios from time to time, and found criminal records indexed under the supposed typo.
In the time that passes between an arrest and a court case record being created, the criminal justice system has usually flushed out the subject's legal name. However, there is no guarantee this has happened.
Worth the Investment?
As noted above, when it comes to criminal record research, a different name might as well be an entirely separate person. Searching multiple AKAs may add a nominal fee to an employer's screening budget, but it also provides a better employment background check. From our vantage point, a thorough criminal record search that includes AKAs is well worth the investment.
Clarifacts is standing by to help you weigh your options, and determine how searching multiple name variations will impact your timeline and budget for employee background checks. Contact Clarifacts at 800.318.0553 or info@clarifacts.com.
Please Note: Information and resources provided by Clarifacts are for educational purposes only and should not be construed as, or a substitute for, legal advice. Employers should consult legal counsel about their specific compliance responsibilities under federal, state and local laws and any other applicable legal and regulatory requirements.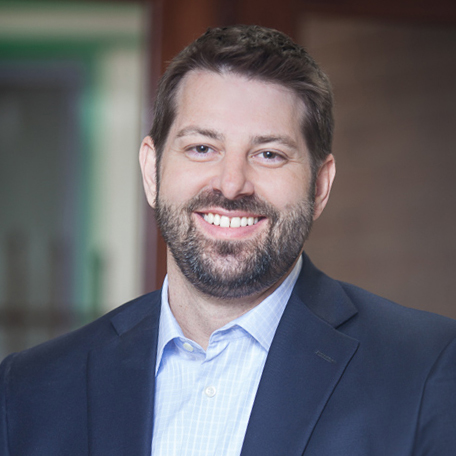 About the Author
Kevin Klimas
Kevin Klimas is the president and founder of Clarifacts, an employment background screening company serving conscientious clients for more than 20 years. As a founding member and former board member of the Professional Background Screening Association (PBSA), Kevin is outspoken about screening the right way. In fact, he speaks on this topic at HR conferences and in various media outlets, sharing his enthusiasm for helping others understand all things background checks. Kevin is a member of SHRM and holds a Fair Credit Report Act Advanced Certification from PBSA. He has a Bachelor of Science in criminology and criminal justice from Arizona State University (Forks Up!) and has nearly completed his quest to visit every Major League ballpark.
About Clarifacts
Clarifacts is a pre-employment background check company specializing in personalized solutions for human resources leaders. From basic screenings to more specific services for specialized industries, Clarifacts has the experience, knowledge and technology to create a better background check experience, supported by a friendly, responsive, tenured team.
Insights for HR Pros
Sign up for monthly(ish) in-depth articles and helpful tips to broaden your background screening knowledge.
Related Resources
Three reasons why you shouldn't overlook misdemeanor criminal records on an employee's background check You get the criminal record report …
Understanding Federal Crimes and Criminal Records Don't make a federal case out of it! This plea was often thrown out …
For most people, answering the question, "Have you ever been convicted of a crime?" is no cause for anxiety. But …
Get Started with Clarifacts
See why so many HR leaders make the switch to Clarifacts for their background checks. Tell us about your needs, and we'll get to work on your custom pre-employment screening program.