Conducting a Social Security Trace – The First Step in a Comprehensive Background Check
A social security trace is an essential part of any comprehensive background check as it provides critical information on an applicant. What is important for HR professionals and business owners to understand about a social security trace report is exactly where this information comes from, how it is compiled and why it is a must when conducting a thorough background check.
This article will help demystify this sometimes mysterious report and dispel some commonly held misconceptions about a social security trace.
Social Trace At-A-Glance
A social security trace is an excellent tool used to set a road-map when conducting criminal record searches. Using the social security number as the search criteria, the report provides a list of addresses at which the applicant has reportedly lived over a specified period of time as well as every name they have reportedly used during that same time.
A common misconception is that a social security trace is conducted through the Social Security Administration (SSA). The SSA is not used to conduct traces because the organization does not maintain address history information for commercial purposes, and the information it does provide is simply a "match" or "no match" response regarding the applicant's name and SSN which can only be requested by the employer and only after the applicant has been hired.
Social security traces are obtained through two basic sources. The first of which is a credit bureau such as Experian, TransUnion and Equifax. These companies collect information including names, addresses and social security numbers reported by lending institutions such as banks, credit card companies, utility companies and cable providers. If an applicant has applied for any type of credit, it is likely that it has been recorded by the credit bureaus.
The other source for trace reports is through commercially compiled databases. As with all databases, some are better than others. The more comprehensive databases, such as the one utilized by Clarifacts, combine information from credit bureaus, as well as additional sources which may include, but are not limited to, customer loyalty programs, magazine subscriptions, health club memberships and online retail accounts.
Once specific addresses are obtained from the social security trace, this information is used to identify jurisdictions in which the applicant has reportedly lived. A criminal record search is then conducted in these specific counties, states and/or districts. Moreover, if the applicant used additional names, such as maiden names, searches for criminal records with this information should be conducted, as well.
Precautions When Using a Social Trace
Employers should keep in mind that the information contained in a social security trace was at some point in time keyed into a computer system by a human being.
Inevitably, data entry errors will take place, such as the incorrect spelling of an individual's name, the wrong address or a transposed social security number. This can, and does, happen somewhat frequently and is virtually impossible to pinpoint when or where the error occurred.
Furthermore, the databases used in a social security trace are compiled databases and as with all compiled databases, they are rarely, if ever, free from errors and, consequently, will have inherent flaws. These flaws may take the form of an address that was disclosed by the applicant but yet it does not appear on the trace report.
This may occur, for example, when an applicant lives with a friend or relative for a length of time and never applies for credit while residing there. In such a case, there is nothing to associate the applicant to that particular address.
Another factor that can impact a social trace is when the report simply reveals that there is no address history found. This most commonly occurs with younger applicants and recent immigrants, both of which have yet to establish any type of credit history and therefore are less likely to appear in any amassed databases.
Critical to a Comprehensive Report
While the process of collecting and reporting the data for the social security trace is not perfect, it still remains an invaluable and extremely cost-effective tool to identify an applicant's address history and discovering any other names which they may have used in the past.
If you don't use the address and name history provided in a social security trace, you have to rely on the applicant-supplied information. A dishonest applicant with something to hide will be less than forthcoming about where or under what name he or she was convicted. Performing a social security trace gives background screening providers such as Clarifacts the ability to lay out a road-map for conducting a thorough criminal record search.
©2007 Clarifacts
Please Note: Information and resources provided by Clarifacts are for educational purposes only and should not be construed as, or a substitute for, legal advice. Employers should consult legal counsel about their specific compliance responsibilities under federal, state and local laws and any other applicable legal and regulatory requirements.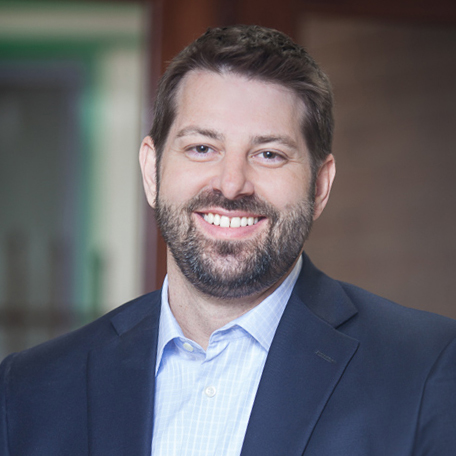 About the Author
Kevin Klimas
Kevin Klimas is the president and founder of Clarifacts, an employment background screening company serving conscientious clients for more than 20 years. As a founding member and former board member of the Professional Background Screening Association (PBSA), Kevin is outspoken about screening the right way. In fact, he speaks on this topic at HR conferences and in various media outlets, sharing his enthusiasm for helping others understand all things background checks. Kevin is a member of SHRM and holds a Fair Credit Report Act Advanced Certification from PBSA. He has a Bachelor of Science in criminology and criminal justice from Arizona State University (Forks Up!) and has nearly completed his quest to visit every Major League ballpark.
About Clarifacts
Clarifacts is a pre-employment background check company specializing in personalized solutions for human resources leaders. From basic screenings to more specific services for specialized industries, Clarifacts has the experience, knowledge and technology to create a better background check experience, supported by a friendly, responsive, tenured team.
Insights for HR Pros
Sign up for monthly(ish) in-depth articles and helpful tips to broaden your background screening knowledge.
Related Resources
Three reasons why you shouldn't overlook misdemeanor criminal records on an employee's background check You get the criminal record report …
Understanding Federal Crimes and Criminal Records Don't make a federal case out of it! This plea was often thrown out …
For most people, answering the question, "Have you ever been convicted of a crime?" is no cause for anxiety. But …
Get Started with Clarifacts
See why so many HR leaders make the switch to Clarifacts for their background checks. Tell us about your needs, and we'll get to work on your custom pre-employment screening program.